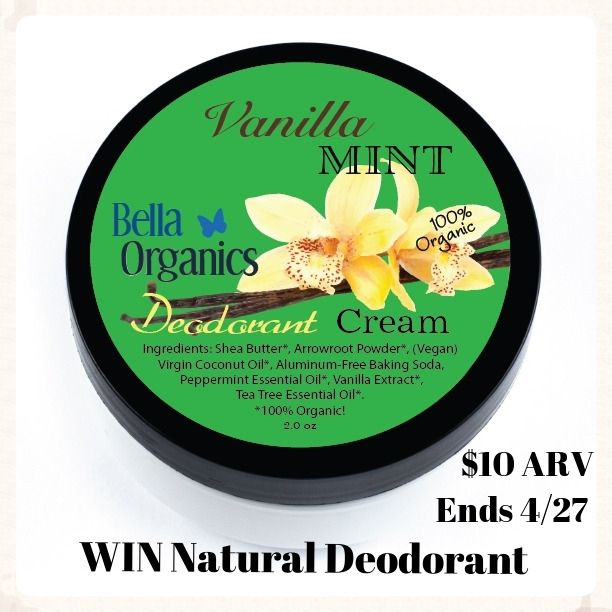 A few years ago, I stopped using standard drug store deodorant and antiperspirant brands and made the switch to all natural deodorants. I was not comfortable putting the synthetic and toxic chemicals on my skin. The beauty products that we put on our skin get absorbed into the body. Simple and natural ingredients, paired with essential oils, can effectively keep underarm stink away. Bella Organics Vanilla Mint Natural Deodorant Cream absorbs wetness naturally, moisturizes dry skin, and leaves you smelling great with essential oils. Organic ingredients!
Bella Organics Deodorant Cream Ingredients
:
Organic Shea Butter, Organic Arrowroot Powder, Organic Sunflower Oil, Organic Virgin Coconut Oil, Aluminum-Free Baking Soda, Organic Peppermint Essential Oil, Organic Vanilla Extract, Organic Tea Tree Essential Oil.
Disclosure:
All Natural Katie is not responsible for companies/sponsors who fail to ship the prize.